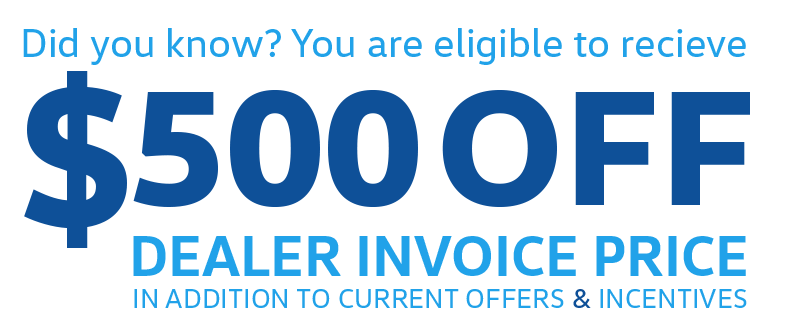 $ Dealer Invoice Price
- $500 from VW
- Current Offers & Incentives = $ Your Partner Program Price
We Are Excited to Call You Our Partner.
To prove it, we're offering you and your family a special VW benefit. We're extremely proud of our award winning vehicles such as the re-designed Tiguan and Jetta, and once you get behind the wheel of one, we are confident that you will feel the same way!
Who?
All U.S. Full-time, direct employees and retirees of eligible VW Partner Program organizations. Your household members are also eligible! We have over 900 partner companies nationwide. Search 'Our Partners' to find confirm your organization is part of the VW Partner Program.*
What?
You get $500 off the Dealer Invoice Price on a new VW, which is then combinable with all current available offers and incentives. The VW Partner Program is designed to give you the best deal on the purchase or lease of a new VW model – the hardest part should be picking the color!
When?
Once you've printed your Partner Program Certificate, you have (30) days to redeem your Certificate. But don't worry! We will send you a reminder after (7) days and another after (21) days.
Where?
Redeem your certificate here at Volkswagen of Garden Grove and our VW Experts will assist you in finding the perfect Volkswagen for you!
Why?
The VW Partner Program was created to show our appreciation of your support and continued contribution to our success.
How do I get my Partner Code?
Check your company's internal benefit site (if applicable) to see if the VW Partner Program information is posted. If not, contact your Human Resources or Corporate Benefits department to obtain your Partner Code. Volkswagen of Garden Grove can also assist in identifying if your company is a Partner and the applicable Partner Code.
How many Program Certificates can I use?
You and your family members or significant other living at the same address are all eligible to use the VW Partner Program - you are not limited to how many new VWs you add to your household, we just ask that you respect the Program and use discretion. Proof of employment for the Partner employee as well as proof of residency will be required upon the redemption of your Certificate.
What is the Discount?
Dealer Invoice Price
- $500
- current offers and incentives
= Partner Program Price1
Purchase or lease a new VW at Dealer Invoice Price less $500. Volkswagen of Garden Grove will subtract all current offers or incentives that are applicable to the VW model you choose at the time of sale. Tax, title and other required fees will be added, as is standard with any vehicle purchase or lease.
Which models are included in this Offer?
New, unused Volkswagen vehicles are eligible. The Golf R model is excluded from the Program. Other models may be periodically excluded and can be verified by Volkswagen of Garden Grove or Program HQ.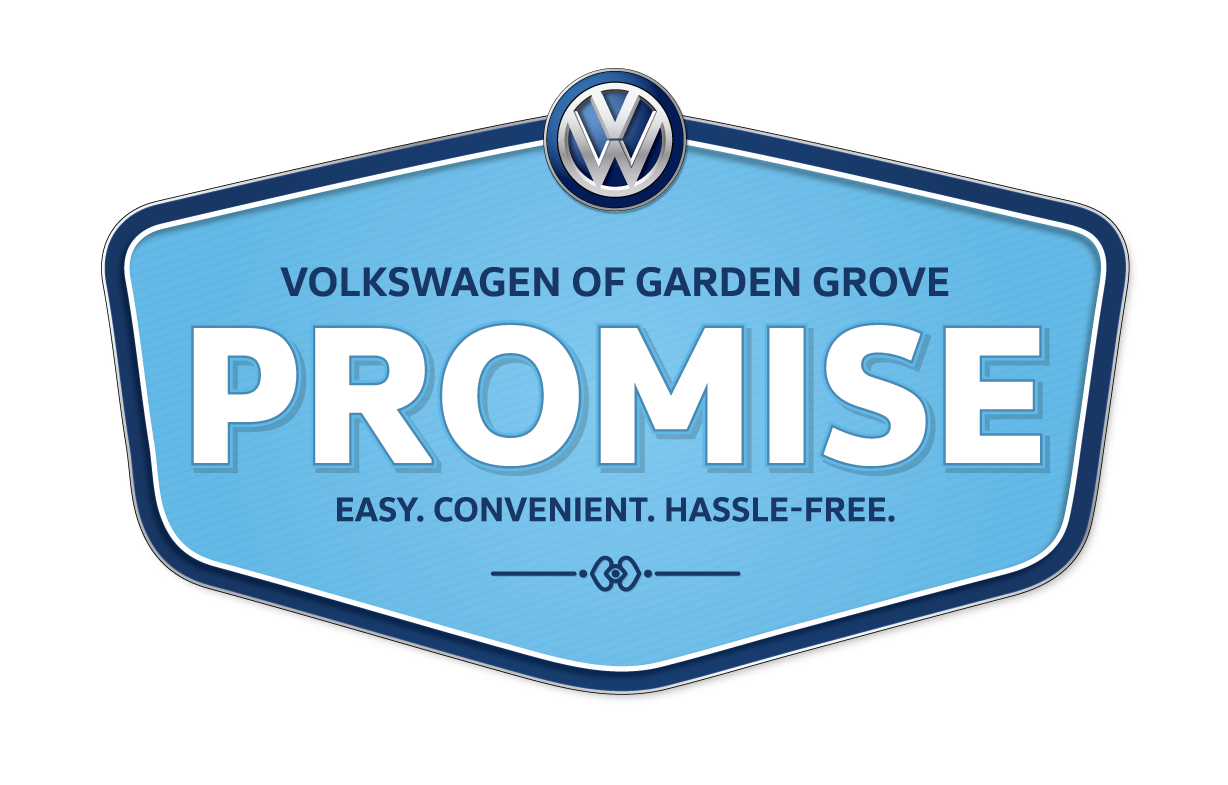 Why Buy From Volkswagen Garden Grove?
At Volkswagen of Garden Grove we are committed to delivering you a dealership experience that's guaranteed to be:

Easy. Convenient. Hassle-Free

. Learn More Now +
HOURS
Mon : 8:00am - 9:00pm
Tue : 8:00am - 9:00pm
Wed : 8:30am - 9:00pm
Thur : 8:30am - 9:00pm
Fri : 8:30am - 9:00pm
Sat : 8:30am - 8:00pm
Sun : 10:00am - 7:00pm
Volkswagen of Garden Grove
Call Us: 844-867-8721
10800 Trask Avenue. Garden Grove, CA 92843